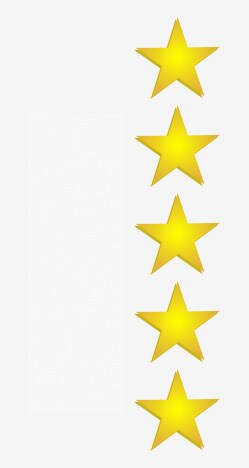 "It was not biting my nails wondering what they're going to find... It wasn't any of that. It was just pressure free."

"I just want to say Thank You to you & the Upstate Auto Credit Group. They provided me with a great truck buying experience and are a true asset to the Dorschel Group overall. Thanks again for everything."
"They got me in right away... Got rates, insurance, registration and everything I needed to buy a vehicle."
"Upstate took the worry out of having poor credit. They worked with me so I could buy an affordable, reliable, and fun car!"
"The online application process is simple, easy and fast."
Mike K.
"I have been looking for a place to buy a nice reliable car for a very long time since I have bad credit. My friends told me about upstate auto credit so I decided to check it out! I went in that day and talked to Matt who was very friendly and helpful. That day I drove away in a car that I am absolutely in love with! They worked out a very nice payment plan for me even with my bad credit. Matt was very patient with me and did all he could to get me to be able to get the car I wanted and drive it home! Thank you Matt I love my car!
"

"We came to Upstate to look at a few vehicles that had been posted on Craigslist. We were greeted by our sales consultant who was down to earth, friendly, and knowledgeable. He didn't mind or seemed bothered that I kept asking questions about the vehicles. He knew what was important to us in a vehicle, and was honest if he felt the vehicle may not fit our needs. (even though it was the vehicle that I originally wanted, and was the most expensive of the three we wanted to look at.) We test drove the three vehicles and although we were pleased with them all, we still had a few more on our list to see at another dealership. We were honest and said that's what we were going to do. He actually ENCOURAGED us to do so, explaining that he understood how tough the buying process could be, and that it was a smart idea to weigh out all options before making such a big decision. He didn't pressure us at all! At the end of the day we decided to purchase our vehicle from Upstate. Everyone there was courteous, and didn't pressure us at all. THANK YOU UPSTATE for making this an enjoyable end to our very long journey! THANK YOU! You were wonderful! I will definitely recommend you to everyone!
"

"I went to four different places and the bank told me 'No'. The I came to Upstate Auto and they told me 'Yes'! The bottom line... If you need a car, come to Upstate Auto."
"Everytime I turn around, someone's asking 'Where did you get your car?' I tell them Upstate Auto... Go down and they'll get you financed."
"We had gone to four different places and we were told 'No'. Then we went to Upstate and the next day we got our car. If you need a car, go to Upstate."